Moving can be a Family Matter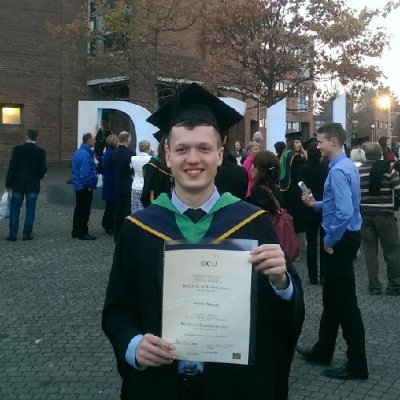 Here, Marcel from Globalforce Resource, shares his personal experience of relocating as a child. This blog is an essential read for Applicants considering relocation with their family to a position overseas.
Let me introduce myself. My name is Marcel Moraru, I'm 24 years old and I relocated to Ireland when I was 12. I've been working with GlobalForce for the past 6 months. When I saw the company advertising this position, I realised that the company deals with Applicants relocating to a different country. I thought "This would be a good job for me; having relocated myself, I would be able to understand the Applicant's situation quite well!"
Moving country to take up a new job is more complex than just moving to a job around the corner, especially when you have the needs of a family to consider. The main reason individuals and families choose to relocate overseas is for a better quality of life, better employment and better financial rewards.
My parents were no different. They decided that they wanted to move from Moldova to Ireland in order to get a better standard of living, and a better future for all of our family. Ireland was/is a more politically stable country, had better salaries, a better education system, and had English as a first language. My Mum was a Teacher, and my Dad was a Vintner. In their case, they had to take many steps back in their career, by moving to a country where they didn't speak the language well. It would have been a much easier decision for them, if, they had been advancing their career with their relocation. This is usually the case with the Applicants we help at Globalforce, when they are making the move from the UK or Ireland to Canada, Australia. or New Zealand.
I remember my parents asked my sister and I if we wanted to move? We didn't really understand the implications of a re-location, but we were definitely excited about the novelty of the move. So, I remember, that I moved over to Ireland at the beginning of the Summer. The start was great. The typical green fields of Ireland were not something I was used to. There were so many new things all around me that it was very exciting for the first 6 months. Personally, there was a bit of a downturn after the initial "bliss", when reality kicked in. I soon realised that I had moved away from all my friends, my cousins and relatives. I started to miss them. My English wasn't great either, so it was very difficult to make new friends and get settled in as quickly as I had hoped. It took about 2 years to learn English and be completely comfortable with the new language. So, I had the personal struggle of learning a language, unlike our Applicants who re-locate to an English speaking country.
Exciting as it was in the beginning, there was definitely an "adjustment phase" for about a year or so. The timeline for "adjusting" will vary for each individual. I'm sure that a lot of children in my situation would have begged their parents to move back rather than trying to deal with the shock. This experience is quite normal for a re-location, whether you are an adult or a child. There is the initial excitement, followed by a somewhat difficult "adjustment phase", followed by a re-adjustment, then before you know it, there is a time where you have settled in properly and are totally accustomed to the new environment. With patience, and acknowledging that a 'period of adjustment' is needed, you and children will soon gain confidence and learn to manage and enjoy your new circumstances.
Thinking back on the move now, I thank my parents, that they decided to move. It was a sacrifice for them, but now, our whole family has a much better standard of living than we did 12 years ago. My sister and I got a chance to get a great secondary education, and both of us went on to study in highly rated universities. I have my BA (Bachelor of Arts Degree) in Psychology from DCU, and recently completed my MA (Master's Degree) in "Work and Organisational Psychology" in the University of Limerick. As Graduates, we both have great jobs in a thriving economy, with a lot of potential career success well into the future. My mum also went back to university, and is now making progress on her next career!
As a family, and as individuals, we have made new groups of friends, whilst not forgetting our friends and relatives back in Moldova. Cheaper air travel, and the benefits of mobile technology, 'Skype' and 'Facetime', make it all the easier to stay in touch. We, as a family, have a lot more opportunity now, and while I did have some struggles adapting along the way, I am so grateful to my parents for making the move.
Have a question about this article? Just get in touch. Email: info@globalforceresource.com