Most employers will tell you that preperation and research for your interview is key in order to help secure a job.  We have put together some top tips, learnt from years of experience, that will help ensure your success in the interview process.
Research the company and industry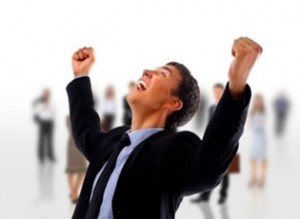 You are certain to be asked questions about the company you are interviewing for so make sure that you have done your homework.
Use the internet and research the company in detail:
Learn about their history, products, services and performance over the last year.
Find out everything you need to know and think about how you can fit into their company and how your skills and abilities will be beneficial to them.
Study the industry sector in the country you are applying to: What's happening in the industry? Who are the competitors? What challenges are facing the industry?
Know the job you are going for
Review the job specification and research the job you are applying for. Think about what they are looking for in the role? What skills and abilities does it require? How do you fit into this? If the company are looking for experience on Volvo Trucks, think about your own experience and form an answer around this.
Present well
It is very important for all of your skills, achievements and capabilities to shine in the interview. Make sure you do yourself justice by:
Know the content of your application and CV like the back of your hand!
Expand and form answers around all of your skills, achievements and experience.
Read over the Job description and specification and try to match your experience where relevant.
Form scenarios – think about situations where you have faced a challenge and how you dealt with it, or a situation that you used your skills and capabilities to improve.
Other Tips
Give yourself plenty of time to travel to your interview on the day.
Always arrive at least 15 minutes before your scheduled time.
Check the details, location and the time of your interview.
Look the part, dress well and pay attention to your appearance.
Practise interview questions and answers. Our resource specialists will give you a good indication on the type of questions the interviewer is going to ask.
Try to give as much detail as possible, don't answer questions with "Yes" or "No".
Keep a positive attitude throughout the interview, try to put a positive spin on all of your answers!
Look presentable and professional.
Look at the interviewer
Listen to what you are being asked, think before you answer.
Sit up straight, feel confident and relax!
Smile and show enthusiasm!!